Expungement Attorney in St. Louis, Missouri
It's Time to Clear the Record
Talk to an Expungement Attorney in St. Louis, Missouri
Everyone deserves a second chance. Get a fresh start by filing for a criminal record expungement. Residents in St. Louis, MO trust The Hardin Law Firm, LLC with their expungement cases. Attorney Hardin will make sure all of your paperwork is filed correctly and on time.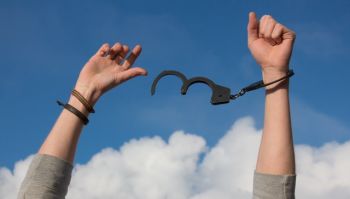 Whether you've been charged with assault or drug possession, you don't have to let the past ruin your future. Call (314) 408-6222 now to schedule a consultation with an expungement attorney in St. Louis, MO.
Know What to Expect from The Expungement Process
Getting a criminal record expungement is a lengthy process, but attorney Hardin will guide you through it. Here's what you should expect:
First, attorney Hardin will review the details of the conviction

Then, he'll determine the likelihood of expungement

Next, he'll complete the necessary paperwork and filing

Finally, he'll represent you in court
Soon, you'll be free to apply to colleges or jobs without a stain on your record. Contact an expungement attorney today to start the process.