Child Custody Attorney in St. Louis, Missouri
Are You Scared of Losing Custody of Your Children?
Speak With a Child Custody Attorney in St. Louis, Missouri
When you're going through a divorce, child custody is probably one of the biggest topics on your mind. Could you lose custody? How will the visitation schedule work? Child custody law doesn't play favorites when it comes to who gets custody, so it's best to get a legal advocate to fight for your parental rights. The Hardin Law Firm, LLC can help.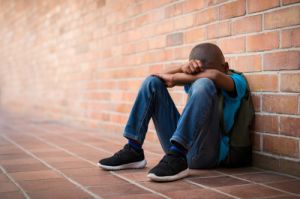 Attorney Hardin is an experienced child custody attorney in St. Louis, MO. He will do everything possible to get you custody of your children.
What Influences Who Will Get Custody?
You shouldn't bank on getting custody of your children just because of your current living arrangements or any other factor. There are numerous things that can influence who wins custody, including...
Your income

Your relationship with your children

Whether your children are old enough to choose

Your relationship with your children's friends and teachers
Child custody law in St. Louis, MO can be confusing, but attorney Hardin will guide you through the process. Whether you're negotiating custody for the first time or need to amend a custody agreement, he can help.
He can also assist step-parents and grandparents who have questions about child custody. Reach out to The Hardin Law Firm today to hire a child custody attorney.