Family Law Attorney in St. Louis, Missouri
Protect Your Family's Best Interests
Put Your Trust in a Family Law Attorney in St. Louis, Missouri
When you have a legal dispute within your family, it feels extremely personal and things often escalate quickly. While it's understandable that things can get emotional, it's best to have a third party who can keep the best interests of your loved ones in focus. Turn to The Hardin Law Firm, LLC in St. Louis, Missouri when you need assistance with family law. Attorney Hardin will approach your case with compassion and understanding.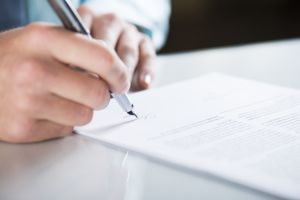 Call (314) 408-6222 now to speak with a family law attorney in St. Louis, MO.
Come to Attorney Hardin With All of Your Family Law Concerns
Family law is complicated, but it doesn't have to be. Attorney Hardin wants to make the legal process as stress-free as possible. Ask him your questions about...
Divorce

Child support

Visitation

Parental rights

Adoption

Property division

Alimony

Domestic abuse

Paternity
As your family law attorney, he'll make sure you have a good understanding of your legal situation and provide you with sound legal counsel. Make an appointment with attorney Hardin today.